Pests Signs & Solutions
Pests Signs & Solutions: A Quick Cheat Sheet for 7 of the Most Common Pest Problems
If you see ants walking on your window sill, hear the sound of little feet on your roof or are tired of having your garden full of little dirt mounds, then our Top 7 Pests most commonly found in U.S. cheat sheet is the perfect guide for you! Download your free copy now and learn about:
Pest features such as size, color and weight
Signs to identify these pests
Possible solutions to control and get rid of these pests
As your local expert in pest control, our professional services can protect your home and family from the bother of house bugs and other common pests.
Get piece of mind… Contact us today for a free estimate!
---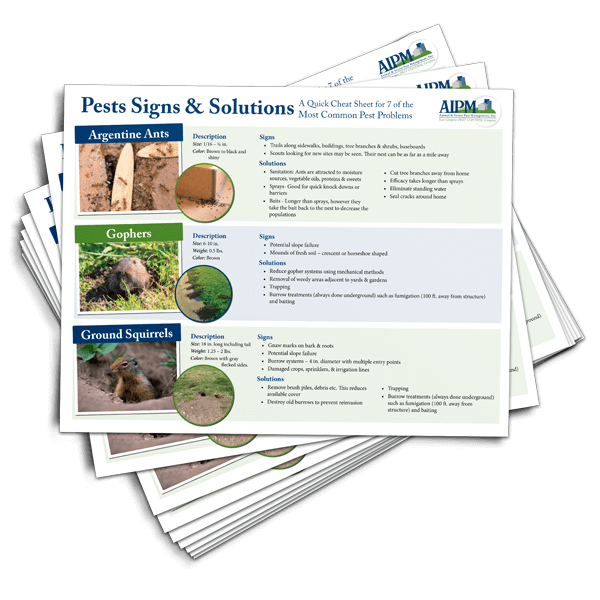 Fill out the form below and download your "Pests Signs & Solutions: A Quick Cheat Sheet for 7 of the Most Common Pest Problems" e-book now!